Dear Parents,
For those of you new to this class - welcome to Class 1! For those of you with us last year - a big welcome back! I hope you all had a lovely summer and feel ready for the year ahead. We have had such a great start to the school year and I know we are all going to achieve so much and have lots of fun along the way!
Our topic is called 'A Knights Tale'. The children will be learning about the medieval era with a focus on castles and people's roles within them.  The children will be looking at what life was like in those days and they will be making comparisons to their own lives.  I am currently in the process of organising a very exciting trip to Bodiam Castle in November; details will follow later in the term!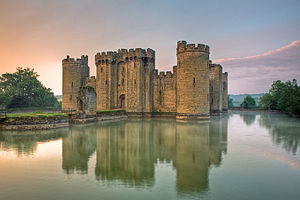 Literacy
We will be reading and exploring a variety of stories with a castle theme but within class we will look in depth on Zog by Julia Donaldson. If possible please avoid looking at this book with your child so that we can keep the book a secret in the class.
Our Writing focus for both Reception and Year 1 children will be for them to gain confidence using phonics to write simple captions independently. Reception children will be introduced to all of the phase 2 phonics sounds from the 'Letters and Sounds' programme. Year 1 will we revisit phase 3 and develop this further onto later phases.
Your child now has a yellow reading record book in their book bag. This is for you to note down any books both shared and read by your child. When 6 pages of the book have been filled then a reading certificate will be given to your child during our Thursday assembly. Parents are always welcome to attend this assembly.
Thursday assembly also incorporates a collection for charity so please may I ask if your child can bring a small donation (spare change) on this day so they can put money into this collection.  Many Thanks.
Reading
Every child should be reading for a minimum of 10-15 minutes every day. For Reception children this could mean looking at pictures and making up their own versions of the story and being read to. Remember to discuss the book, pick out favourite words, retell the story and make the reading fun!
Children will be able to change their books every Monday, Wednesday and Friday each week. The children choose their books from specific coloured boxes; Year 1 children will do this independently. Reception children will be helped by an adult until they are more familiar with this routine.
Year 1 Spellings and Reading
Your child will be given a personalised key ring with key words for them to learn to read and write independently. Please help your child to practice these words as regularly as possible; this will help with their fluency in both reading and writing. In class we have a set for each of your children and we will be practicing these at least once a week with your child individually. Your child will get another set of words once they are secure with their previous set. It is very important that the key rings remain in your child's book bag so that we can change the words easily.
Thank you for your support with this.
Numeracy
In Numeracy we will focus on
counting 0-5, 0-10 and 0-20 with accuracy
Using Numicon and other resources in counting
1 more and 1 less
Addition and Subtraction 0-10
Colours and days of the week
Shape- 2 D and 3 D
Your child will also be given a log in for an online maths learning platform called 'mathletics'.  Your child is encouraged to use this as regularly as possible at home to help develop their maths skills. This was very popular last year and the children loved receiving certificates for points earned!
Medieval Banquet
On Wednesday 23rd November, Class 1 will be hosting a medieval banquet with our friends from Peacocks class! Your child is invited to come into school in medieval costumes, we will be preparing food for a feast in the afternoon and we will also be participating in some art and craft activities.  I will write a letter nearer the time to finalise details.
Year Reception 9:05-9:20 Monday morning - share a book
Please do come along to these sessions to share a book with your child and a small group. The children really enjoy these sessions and the more the merrier. Younger siblings can also join in the fun. These sessions will begin on the 26th September.
Positive Behaviour Strategies
Positive behaviour such as kindness and good work will earn your child a great deal in class 1. Good behaviour can enable children to gain house points. Also each child has a named butterfly; if they have received 10 spots on their butterfly they can choose a treat from the treat jar (no sweets).
We also have a rainbow chart system. Your child will begin each day on the sunshine, in the event of good behaviour they will be then moved up to the rainbow. For excellent behaviour your child can be moved up towards the treasure chest which will earn them 2 spots for their butterfly. In the unfortunate case of misbehaviour your child can be moved to the rain cloud which acts as a warning. If their behaviour does not improve they will be moved down to the lightning cloud which results in loss of playtime.  We believe very strongly in positive reinforcement and if your child improves their behaviour, during their time on the rain cloud, they will be moved back up to the sun. Each day is a new day and your child will always begin back on the sun.
Forest School
We will be continuing to run forest school sessions during the week throughout the year. These will be run by a qualified forest school leader and parent; Mrs Lydia Godfrey. Mrs Godfrey is very skilled in this area and our forest school sessions are always a favourite of the children's. Class 1 are lucky enough to have a weekly session with Mrs Godfrey and these take place weekly on Monday afternoons.
Please can you ensure that your child has with them brought into school on Mondays the following (all named, please);
Wellington Boots
Long sleeved top
Water proof (or old trousers which won't matter getting muddy/wet & preferably not jeans, as these hold water).
Please note that your child will be either in Group A or Group B. They will be partaking in Forest School on alternative dates. Please keep an eye on which group your child is in to ensure they have the correct kit for their sessions.
These sessions will begin from the week beginning 26th September.
Group A
Group B
Willem
Art
Arthur F
Jacob
Logan
Danny
Daniel
Caitlyn
Finlay
Ayla
William
Evie
Millie
Maisie
Henry
Agnes
Lucas
Leo
Tyler
Zac
Rhys
Lola
Joshua
Ivy
Joel
Dates
Dates
26th September
10th October
31st October
14th November
28th November
12th December
03rd October
17th October
07th November
21st November
05th December
19th December
Please ensure your child has all of their named forest school gear for their sessions.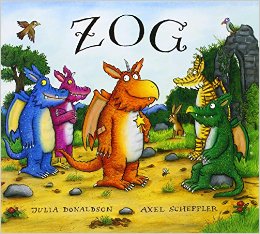 Parent Voice
I will be sending home ask me/tell me sheets these will allow you to find out what your child has been learning in school and also an opportunity for you to share your child's learning at home. Parent voice is extremely important in the Early Years so please do fill these out. I will also be sending home 'wow' sheets, please fill these out if you see your child do anything special. The children love sharing their wow certificates.
Important dates to note
Bodiam Castle trip - Friday 11th November
'Share a Book' sessions start - 26th September- 9:05-9.20am.
Medieval Banquet - Wednesday 23rd November- Your child can come into school in medieval costumes; e.g Knights/Jesters/princess's
Forest school - This begins from the week beginning 26th September.
Wanted!
Knights and princess costumes
Dragons and knights figures/Lego  
Magazines and newspaper
Guttering
Plastic bottles (e.g milk bottles, squash bottles)
Old kitchen utensils (bowls, spoons, cups, pans) for a mud kitchen!
Preferably these items will be unwanted but if you would like the items returned to you please make sure they are named.
Parent Readers - if you can spare any time each week to come and hear a small group of children read this would be extremely beneficial to the children's learning. Please let me know if this is something you would be able to do - we can be flexible with days and times. Please do note that an Enhanced DBS will need to be completed in advance of you starting any voluntary time within school. Forms and further details upon the application process can be obtained from the School Office. Many thanks.
If you have any queries or questions please do not hesitate to come and speak with me after school or email me at jstevens@blackboys.e-sussex.sch.uk
Many thanks  
Miss Stevens
Class 1 Teacher
Reminders for this Term
P.E
We have two sessions a week. On a Tuesday morning this will be with Mark Potter or Zara Breeze who are both qualified sports coaches. Quite often this will be outside so your child can bring along jogging bottoms and trainers for this session to keep them warm through the Autumn months. Your child's second session will be on a Thursday afternoon this will be led by Mrs Hall and they will need to be in full Blackboys PE Kit.  Please ensure your child's PE kit is clearly labelled and named.
Uniform
Please check that your child's uniform is clearly labelled with their name.
Water Bottles
Please send a named bottle of water for your child to drink in class. Children are able to drink from the water fountain but having a water bottle is a lot easier.
Useful Websites
Please find below a list of useful websites that you might like to explore with your child.
Literacy
Numeracy
Useful Downloads