Dear Parents,
I hope you have all had a wonderful Christmas and welcome to 2017! Our topic this term is called 'An African Adventure'. The children will mostly be focusing on Kenya. They will be learning about the different animals that live in Kenya, the fruit that grows there and we will also be learning more about the Maasai tribe. The children will be tasting fruit and have already taken part in a very exciting drumming workshop with our friends from Peacocks class at Framfield School as an introduction to our topic.
Literacy
The children will be exploring books with an animal or African theme but our literacy work will be based around a lovely book called 'Little Red and the Very Hungry Lion' by Alex. T Smith.  Please can I ask that if possible please avoid looking at this book with your child so that we can keep the book a secret in class.  Our writing focus for reception children is to gain more confidence to use their phonics to write and read simple words and sentences independently. Y1 focus will be on non-fiction and story writing and gaining confidence in their phonics for extended, independent writing.
Phonics
All children will be continuing their daily phonics sessions. Please do continue to help your child practice reading and writing the sounds from their appropriate phase. It's extremely important that your child practices phonics at home. Please help your child to read and write words using their phonics sound mat which has been sent home and is in your child's book bag.
Reading
Every child should be reading for a minimum of 10-15 minutes every day. Remember to discuss the book, pick out favourite words, re-tell the story and make reading fun!  Children will be able to change their books every Monday, Wednesday and Friday each week. The children choose their books from specific coloured boxes; we are encouraging the children to be more independent when choosing their book.
In class we have recently introduced a new reading incentive. If your child reads at home for 5 consecutive days, they will receive a raffle ticket to put into a box. At the end of each term a raffle ticket will be picked at random with the child with the matching ticket winning a prize, which is likely to be a new book. We have already had our first winner and the children are very excited about the prospect of winning!
May I also remind you that when 6 pages of the reading record has been filled in your child will receive a reading certificate during Thursday morning assembly. Parents are always welcome to attend this assembly.
Thursday assembly also incorporates a collection for charity so please may I ask if your child can bring a small donation (spare change) on this day so they can put money into this collection.  Many Thanks.
Year R - 9:05-9:20 Monday morning- share a book!!
Please do come along to these sessions to share a book with your child and a small group. The children really enjoy these sessions and the more the merrier. If you have younger siblings they are welcome to join the fun.
Year 1 Spellings and Reading- For Year 1 only
Your child has been given a personalised key ring with key words for them to learn to read and write independently. Please continue to help your child to practice these words as regularly as possible; this will help with their fluency in both reading and writing. In class we have a set for each of your children and we will be practicing these at least once a week with your child individually. Your child will get another set of words once they are secure with their previous set. It is very important that the key rings remain in your child's book bag so that we can change the words easily.
Thank you for your support with this.
Year Reception Reading and Spellings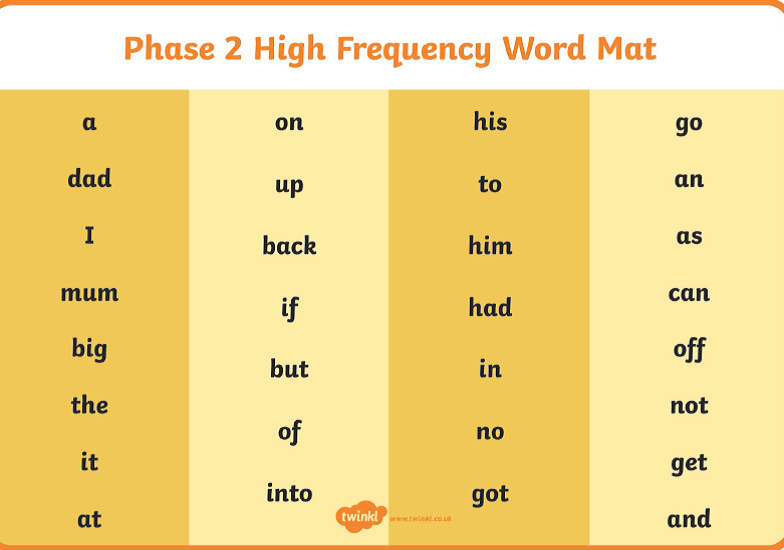 All Reception children now have the above word mat in their book bags/homework folders. Please help your child to read and write these words as fluently as possible. These words are called 'high frequency words' which means your child will see and be asked to read these words frequently. Please only focus on 6 words at a time, once your child is secure they will move onto the next 6 words in the list.
Thank you for your support with this.
Please do come and see me if you have any queries about the above home learning task.
Mathematics
In Maths we will be focusing on:
Counting forwards and backwards from 0-20
Counting forwards and backwards to and across 100 (Year 1 only)
Read, write and ordering numbers from 0-20 with accuracy
Read, write and order numbers from 0-100 (Year 1 only)
1 more and 1 less-focusing on rapid recall
10 more and 10 less (Year 1)
Addition and Subtraction 0-10 and above for Year 1
Shape- 2 D and 3 D
Please encourage your child to use 'mathletics' as regularly as possible at home to help develop their maths skills. This was very popular last year and the children loved receiving certificates for points earned!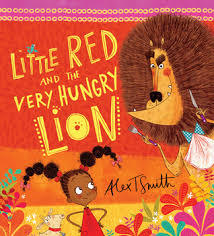 Forest School
We will be continuing to run forest school sessions during the week throughout the year. These will be run by qualified forest school leader and parent; Mrs Lydia Godfrey. Mrs Godfrey is very skilled in this area and our forest school sessions are always a favourite of the children's. Class 1 are lucky enough to have a weekly session with Mrs Godfrey and these take place weekly on Monday afternoons.
Please can you ensure that your child has with them brought into school on Mondays the following (all named, please);
Wellington Boots
Long sleeved top
Water proof (or old trousers which won't matter getting muddy/wet & preferably not jeans, as these hold water).
Please note that your child will be either in Group A or Group B and partaking in Forest School on alternate dates. Please keep an eye on which group your child is in to ensure they have the correct kit for their sessions. Also note one change of day for Class 1.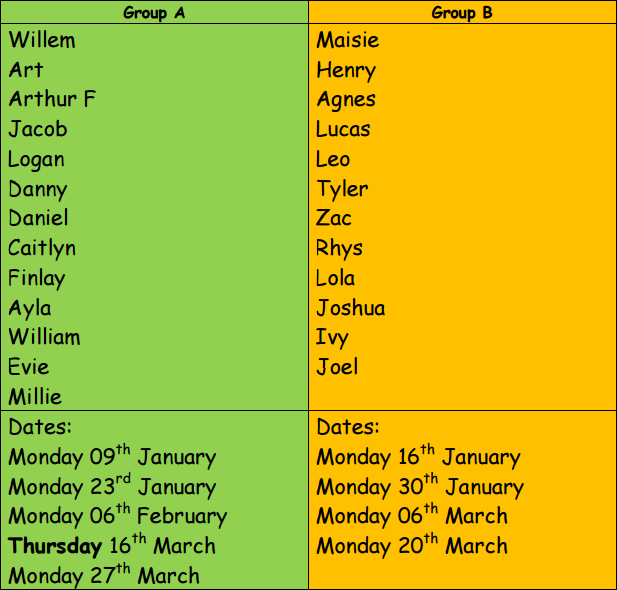 Reminders for this Term
P.E Kit
P.E. lessons are on Tuesday mornings and Thursday afternoons. Please make
sure your child has their full P.E. kit in school and is clearly named. Also for the first 6 weeks of term we are lucky enough to have Mark Potter coming in to school to teach extra ball skills on Tuesday mornings. Please can you bring in extra kit, e.g tracksuit bottoms and trainers, these sessions are really fun and the children love them.
Uniform
Please check that your child's uniform is clearly labelled with their name.
Water Bottles
Please send a named bottle of water for your child to drink in class. Children are able to drink from the water fountain but having a water bottle is a lot easier.
Welly Stand and Mud Kitchen
Thanks to Miss Butler and her lovely other half, we have a welly stand and a mud kitchen in our outside area. Please can you bring in a pair of wellies to leave at school so that your child can use the mud kitchen and able to still go outside on wet days.
Wanted
African artefacts
African sarongs/scarves/clothing- for our role play
African animals small world play
Preferably these items will be unwanted but if you would like the items returned to you please make sure they are named.
If you have any queries or questions please do not hesitate to come and speak with me after school or email me at jstevens@blackboys.e-sussex.sch.uk
Many thanks
Miss Stevens
Useful websites for your child can use at home
Useful Downloads