Dear Parents,
I hope you have all had a wonderful Easter break. Our topic this term is called 'It's a Bug's Life'. The children will be looking at the life cycle of a butterfly and observing caterpillars growing in our classroom! We will also be learning about food chains and the parts of flowers and trees. We will be doing lots of learning outside and observing the insects we find in our 'minibeast investigation' role play area. 
Literacy
The children will be exploring books with insect themes and non-fiction books about insects. Our writing focus for reception children is to gain confidence to use phonics for longer pieces of independent reading and writing including story writing. Year 1 writing focus will be on newspaper reports, story writing and non-chronological reports. Year 1 children will be using their knowledge of phase 5 phonics knowledge to read and write and will be extending their understanding of punctuation, grammar and vocabulary.
We will be focusing most of our literacy work on two books called 'Diary of a Worm' by Doreen Cronin and also 'Billy's Beetle' by Mick Inkpen. Both are brilliant books that I'm sure Class 1 will love and find very funny.
Phonics
All children will be continuing their daily phonics sessions. Please do continue to help your child practice reading and writing the sounds from their appropriate phase. A phase mat has been sent home and it is in your child's book bag.  If this is not in your child's book bag or you would like some more support with the pronunciation of the different sounds please do make an appointment with Mrs Sheffield to come and see me for a meeting.
Reading
Every child should be reading for a minimum of 10-15 minutes every day. Remember to discuss the book, pick out favourite words, retell the story and make the reading fun!  Children will be able to change their books every Monday, Wednesday and Friday each week. The children choose their books from specific coloured boxes; we are encouraging the children to be more independent to choose their books. Please be aware they may not always remember that they need to change their books so you are more than welcome to help your child choose a new book, after school, from the colour band they have been given.
We are continuing with our raffle ticket incentive. If your child reads at home for 5 consecutive days, they will receive a raffle ticket to put into a box. At the end of each term a raffle ticket will be picked at random and the child with the matching ticket will win a prize, which is likely to be a new book. We have already had our first winners and the children are very excited about the prospect of winning!
May I also remind you that when 6 pages of the reading record has been filled in your child will receive a reading certificate during a Thursday morning assembly. Parents are always welcome to attend this assembly. Can I also take this opportunity to explain that your child may not be able to receive a certificate immediately due to the fact that our Federation Literacy Co-ordinator does not work full time within Blackboys. Unfortunately, there may sometimes be a short delay in your child's certificate presentation and we thank you for your patience with this.
Thursday assembly also incorporates a collection for charity so please may I ask if your child can bring a small donation (spare change) on this day so they can put money into the collection.
As a Federation, we are introducing a new spelling initiative that encourages children to learn their spellings in a creative way. Research shows that the children are learning spellings purely to complete the test. We want our children to apply their spelling knowledge to where it really counts, their writing. Each week, your child will bring home a list of words that they can apply to a 'Spice up Spellings' activity menu. We expect the children to complete one activity per week and for it to be signed and dated by an adult. This will be due back in on Thursdays. The tasks can be completed in their new spelling books. For more information on this please check the school website.
We are in the process of creating spelling lists and they will be with your child shortly.  However, for the time being continue to use the spelling key rings we have been using.
Reception Spellings
I have sent home a list of words that by the end of Reception your child should try and learn how to read and write by the end of the year. At Blackboys School we are not 'testing' children on spellings, so please choose 6 spellings each week for your child to learn. Encourage your children to apply the spellings into sentences.
I have also sent home a poster with fun activities on how you can support your child to learn the spellings at home.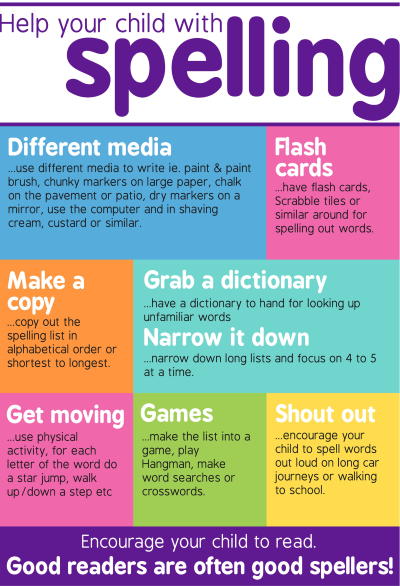 Maths
We will be building on our work from the spring term;
Reception Maths
By the end of Reception children should be able to read write and order numbers to 20 and say the number that is one more and one less. They should be able to complete basic addition and subtraction within 10 and count forwards and backwards to 20.
In practical, play based activities the children will learn and focus on:
Addition and subtraction
One more and one less
Writing numbers to 20 and above
Halving and doubling
Number bonds to 10
2D and 3D shapes
Year 1 Maths
We will be continuing to master concepts from the spring term. These are the subjects we will be looking at:
Count, read, write and order numbers to 100
Counting forwards and backwards from any number to 100
Find one more, one less to 100
Use number bonds to 10 and 20
Doubles and halves
Count in twos, fives and tens
Addition and subtraction
Simple multiplication and division
Money and recognising coins and notes
Time – o'clock and half past
Please help your child as much as possible with these concepts at home.
Mathletics
Your child has been given a log in for online maths learning platform 'mathletics'.  Please remember your child is encouraged to use this as regularly as possible at home to help develop their maths skills. The children love receiving certificates for points earned!
Reminders
P.E. kits
Our P.E. lessons are on Tuesday and Friday mornings. Please make sure your child has their full P.E. kit and is clearly named. Unfortunately, if your child does not have the correct kit they will not be able to take part in our PE sessions.
Uniform
Please check that your child's uniform is clearly labelled with their name.
Water Bottles and Sun Hats
As the weather is getting warmer please can I ask that your child bring a named bottle of water to drink in class. Children are able to drink from the water fountain but having a water bottle is a lot easier. A named sun hat is also useful to have in school on particularly bright days, so that should we go outside for any long periods of time, these can be worn.
Welly Stand and Mud Kitchen
Thanks to Miss Butler and her lovely other half, we have a welly stand and a mud kitchen in our outside area. Please can you bring in a pair of wellies to leave at school so that your child can use the mud kitchen and able to still go outside on wet days.
Reception - 9:05-9:20 Monday morning- Share a Book!
Please do come along to these sessions to share a book with your child and a small group. The children really enjoy these sessions and the more the merrier. If you have younger siblings, they also can join in the fun.
EYFS Parent Voice
As part of the EYFS profile it is important to have parental input on the children's progress. I will send home 'wow slips' and 'My Achievements at Home' slips.  Please use these to celebrate all the wonderful things your children are learning/doing at home. We will celebrate these in class.
Year R to Year 1 Parental Discussions
You will be given the opportunity this term to discuss your child's placement in preparation for next academic year. As you are aware at Blackboy s School we split the Year 1's; some pupils will remain in Class 1 and some will go across into Class 2. The date which we have scheduled for these meetings to take place with myself and Mr Sullivan is Monday 22nd May 1.15-3.00pm and 4.45-6.00pm. A sign-up sheet will be put up on the exit/entrance door from Class 1's small playground from Wednesday 03rd May to enable you to sign your name against a convenient time slot.
Please can you ensure that your child has with them brought into school on Mondays the following (all named, please);
Wellington Boots
Long sleeved top
Water proof (or old trousers which won't matter getting muddy/wet & preferably not jeans, as these hold water).
Please note that your child will be either in Group A or Group B and partaking in Forest School on alternate dates. Please keep an eye on which group your child is in to ensure they have the correct kit for their sessions.
Mrs Godfrey would like to make a request for regular parent helpers for Forest School to enable to children to go to Kiln Woods. A sign-up sheet will be on the door to the Class 1 outside area. If you are interested, please put your name down.
Group A
Group B
Willem
Art
Arthur F
Jacob
Logan
Danny
Daniel
Caitlyn
Finlay
Ayla
William
Evie
Millie
Maisie
Henry
Agnes
Lucas
Leo
Tyler
Zac
Rhys
Lola
Joshua
Ivy
Joel
Dates:

Monday 08th May
Monday 22nd May
Monday 12th June
Monday 26th June
Monday 10th July

Dates:

Monday 24th April
Monday 15th May
Monday 05th June
Monday 19th June
Monday 03rd July
Monday 17th July

Please ensure your child has all of their named forest school gear for their sessions.
RECEPTION PARENTS:  Tea party (a chance to share learning)
You are warmly invited to our Class 1 open afternoon to come and share your child's learning by looking through their learning journeys with them. You will be provided with tea and biscuits and be asked to make contributions towards your child's learning journey.
This will be on Monday 15th May 3pm-4pm.
Wanted
Insect fact books
Old white shirts (that can be used for lab coats) safety glasses (for role play)
Insect role play dress up
Insect small world play (figurines, plastic toys etc)
Insect pots/toy binoculars
Plant pots or seeds
Child brooms/mops- we use these for developing gross motor skills
Preferably these items will be unwanted but if you would like the items returned to you please make sure they are named.
If you have any queries or questions please do not hesitate to come and speak with me after school or email me at jstevens@blackboys.e-sussex.sch.uk
Kind Regards
Miss Stevens and the Class 1 team