Dear Parents
Welcome to the New Year and Spring Term of 2019! We trust that you had an enjoyable Christmas and a restful time.
The children engaged well with our previous topic of the Anglo-Saxons and Vikings and I hope that they show the same enquiry and engagement during this term's topic which is 'Raging Rivers'. The children will be looking and studying geographical locations of the UK and studying the journey of rivers from land to sea. They will learn the features of a river and will have a focus study of the Amazon River.
During term 3 in PE, we will be welcoming back Zara Breeze, who will take over the Tuesday afternoon PE sessions. Zara will be focusing on dance and gymnastics. This will take place in the school hall. Also this term, we are welcoming Adam, who will be teaching the class cricket skills on a Thursday afternoon. Therefore, during term 3, PE kits will be required on Tuesday and Thursday. Thursday sessions will be outside, so could I ask parents to supply suitable outdoor PE clothes for this season. A tracksuit or similar to wear over their tradition PE kit would be best.
The homework timetable will change this term. Home learning will now be set on a Wednesday and is to be returned on the following Monday. Mental maths homework will remain the same, going out on Tuesday and returned on Thursday.
The children will be participating in forest school on a Thursday afternoon. Correct outerwear will be needed. There is a parent sign up form for volunteer helpers in Mrs Sheffield's office if anyone wishes to help during these afternoons.
Overleaf is an outline of subjects and topics for terms 3 and 4 and on the back page are some Class 4 reminders.
Best wishes,
Miss Cross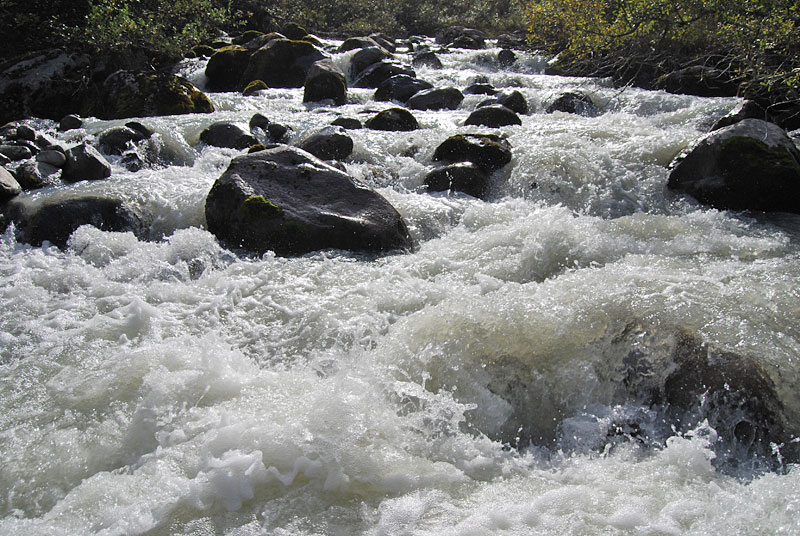 Reminders
1) School starts at 8:55. This is the time children will be entering the school building and classrooms. There will always be an activity for children to work on at 8:55, so punctual attendance is essential. If for some unforeseen circumstance children are late, please enter through the main office entrance and sign the late book.
2) Uniform. We are on a mission to make Class 4 the smartest class in the school! Can I remind you that at Blackboys we wear black school shoes not black trainers and that tights should, whenever possible, be of dark grey/charcoal colour.
3) Reading. All children in the class are armed with a reading book for class and a reading book for home. We do appreciate though that children often like to read their own books at home, and this is entirely fine. The children will continue to use the Reading record books that are checked regularly and will result in a reading certificate once completed. Please remember parents that it is also good practice to read to your chil-dren still.
4) Homework is given out on a Wednesday and returned the following Monday. Mental Maths books are given out Tuesday and to be returned on Thursday. New spellings are given out on Monday and it is the children's choice to take them home to study.
5) PE days during Term 3 are Tuesdays and Thursdays. Term 4 PE days are Mondays and Tuesdays. Correct Blackboys PE kit is vital. In Key Stage 2 we are more than happy for children to wear trainers as opposed to plimsolls. A tracksuit or similar to wear over their tradition PE kit would be best. Please ensure everything is named!
If you have any questions about any aspect of your child's edu-cation then please feel free to ask. I am perfectly happy to receive emails if before or after school is not convenient.
Timetable
Monday
Home learning in.
New spellings.
Tuesday
Mental math books out.
PE kits
Wednesday
Home learning out
Thursday
Mental math book in.
PE kits
Friday
Spelling dictation
Curriculum Overview
Numeracy:- Working through the year 5 and 6 expectations of the Primary Curriculum. A huge chunk of the primary maths curriculum is taken up by fractions. For term 3, we will solely be looking at fractions: equivalent fractions, adding, subtracting, multiplying and dividing fractions.
Literacy:- Working through the year 5 and 6 expectations of the Primary Curriculum. Highlights this term include work on the marvellous picture book: 'The River' by Marc Martin and the gripping novel 'The Explorer' by Katherine Rundell. These books link in nicely with our topic this term, and work will revolve around the adventures along rivers and in the Amazon Rainforest.
History– History will link in while studying all of the different rivers and oceans found around the world. These will include how the rivers have formed and changed over time.
Geography: Our topic this term is Geography based. The children will look at rivers, both local and around the world. We will study the formation of rivers and their features. We will also focus on the increase of pollution in our rivers and oceans and discuss their views and opinions on this.
Art and DT– The art focus for this term is printing. We will look at various artists who use printing such as: Klein, Warhol, Picasso and Durer. We will look at their techniques of printing and look to create our own styles using different techniques.
Science- In science we will focus on forces. We will study and experiment with the different types of forces, such as gravity, water resistance and air resistance. Our study of forces will also link in with a study of the Earth, Moon and Sun.
ICT– In ICT we will be looking at creating algorithm flow charts and designing and making a program to suit a certain need on Scratch.
RE– During term 3 our RE focus is Creation. This will include outlining the importance of Creation on the timeline of the 'big story' of the Bible and, taking account of the context, suggest what Genesis 1 might mean, and compare their ideas with ways in which Christians interpret it, showing awareness of differ-ent interpretations.
PSHE– We will be looking at a wide range of topics in PHSE this term following the Jigsaw scheme of work. We will be discussing the process of 'growing up' , thinking of careers and dreams and the steps people may need to get there.
PE– During terms 3 and 4 the children will be having lessons with Zara and Adam. Zara teaching them gymnastics and dance, and Adam teaching cricket.
Spanish— We will look at vocabulary that links to our topic and aim to present some facts about rivers in Spanish.
Home Learning Menu
| | | | |
| --- | --- | --- | --- |
| Draw a detailed diagram of the water cycle. | Draw and label a map of the world's oceans and major seas. | Create a fact file on the River Nile. | Research and present how rivers can be used to produce renewable energy. |
| Create small models of the Earth, Moon and Sun out of playdoh or any other material. | Name 5 animals which live in rivers and find out facts about each one. Present them in your book. | Create an illustrated map of each continent showing where one major river is located in each. | Which are the 5 longest rivers in the world? Present the information you find in a graph. |
| Write a letter to the local council expressing your opinions on pollution in rivers and oceans. | Create a collage of images from different places you have visited. Which continents have you visited? | Make a crossword puzzle or word search containing the features of a river. | Information leaflet all about the Amazon rainforest. |
| Create a small model (no bigger than A4) of features of a river and label it. | Write a poem entitled 'Our Rivers' | Create and do an experiment that shows the effects of air resistance on objects. | Create your own front cover and blurb for a book about a journey. |
Suggested Reading List for Year 5/6 Pupils