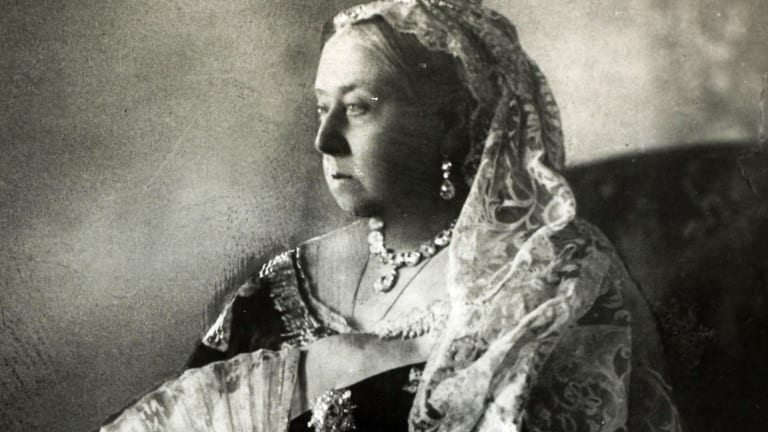 Dear Parents,
A big, warm welcome to Class 2! I hope you all had some lovely family time in the sun this summer and feel ready for the year ahead. We have already had such a great start to the school year and I know we're going to achieve so much and have lots of fun along the way!
Our topic for this term is What have we learned from important Victorian Women?, where we will be finding out about some significant people from the Victorian era, including Queen Victoria, Grace Darling, Florence Nightingale and Mary Seacole.
Please talk to me at the end of the day if you have any questions.
Many thanks
Mrs Sullivan
Curriculum Overview
In Maths we shall be looking at number, focussing on reading and writing numbers and counting. We will have a focus on addition and subtraction for both year groups, with the year 2s moving onto looking at multiplication and division later in the term. This term the focus will be on gaining a really good grasp of numbers; 0-20 for Year 1 and 0-100 for Year2. Alongside all of this, we will be having daily fluency session to practice doubling, halving, number bonds to 10 and other 1-digit number facts.
In Literacy we will be reading "The Lighthouse Keeper's Lunch" which will link nicely with our work on Grace Darling. We will be writing recipes for sandwiches for Mr Grinling, the Lighthouse Keeper, to have for his lunch. Then we shall have a poetry focus, looking at the poems of Robert Louis Stevenson, who wrote in the Victorian times and specifically a book called "A Child's Garden of Verses". Finally, after half term, we will be looking at non-fiction books about Florence nightingale and her life. We will be writing descriptions of settings, instructions, stories and letters.
Our Science topic for this term will be a standalone topic about animals, including humans. We will be learning that all animals have offspring which grow into adults, what basic needs animals have and then more specifically about humans, how to eat healthily, why it is important to exercise and how to be hygienic.
Homework
Your child will have a Home Learning Book with a menu inside. Home Learning books will be given out on a Wednesday and will need to be returned the following Monday. The children choose one activity from the menu each week.
Spellings
It is hugely important that the children learn their spellings each week. You will be given a separate pack with instructions for how to practise these words. The children will be given a spelling dictation once a fortnight using the words they have been learning.
Reading
Every child should be reading for a minimum of 10-15 minutes each evening. Remember to discuss the book, pick out favourite words, retell the story and make the reading fun! All reading should be recorded on the Reading Record Booklet and then brought to school to be stamped – a certificate will be given out in Thursday assemblies for each completed booklet. The Reading record Booklet will be checked once a week, so please ensure that it remains in your child's book bag.
If anyone is able to come in and listen to the children read please let me know, it would be great for the children to read to an adult as often as possible.
Mathletics
Please continue to work on Mathletics at home. The Live Mathletics section is particularly useful for practising the fluency skills that we will be focusing on in class.
Ted
In Class 2 we have a class teddy, called "Ted", who would like to visit the children at home to have fun with them. Ted comes home with his journal in which I would like the children to write about what they have done. You can include pictures/photos of your time with Ted, but I would like the children to do the writing. I am, therefore, not expecting pages of writing, but a few sentences (depending on their age and ability) about their time with Ted. Ted may stay for 1-2 nights.
P.E. Kits
Our P.E. lessons are on Tuesday mornings and Thursday afternoons. Please make sure your child has their full P.E. kit and this is clearly named - thank you.
Uniform
Please check that all of your child's uniform is clearly labelled with their name – this saves so much time when trying to sort out clothing! We often have several children with the same shoes, so it is worthwhile naming your child's shoes as well.
Water Bottles
Please send a named bottle of water for your child to drink in class. Children are able to drink from the water fountain but having a water bottle is a lot easier and does not require your child to leave the classroom during lesson time. It is important to remind your child to take bottles home everyday to ensure they are clean and hygienic.
Class Trip
I am in the process of planning and booking a trip to Hastings, to visit the RNLI centre, the Shipwreck Museum and possibly the Art Gallery. Once this has been booked a letter will be sent home with details. The possible date for this trip is Wednesday 9th October.
Class Act of Worship
Class 2 have been given the first class act of worship slot this year on Thursday 17th October. Please do come and watch if you are able.