Dear Parents,
Welcome back! We hope you had a lovely break full of festive fun (and some relaxation!) and are ready for the term ahead. Our topic for terms 3 and 4 is Chocolate! We have lots of exciting learning planned for the children and have already made an engaging start with a mysterious golden egg that appeared in the classroom! We will be looking at the history of chocolate and how chocolate consumption has changed and we will also be finding out where it comes from with a focus on Fair Trade.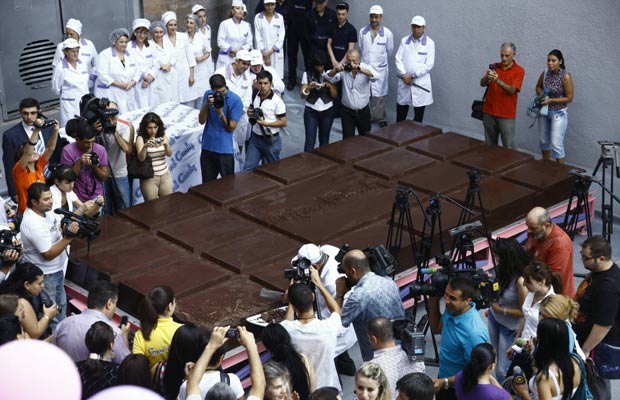 Curriculum Overview
In Maths our focus for the first few weeks will be telling the time. We have made a start and have a collection of watches that the children are taking turns to wear during the day. If any children have their own watch that they would like to start wearing to school I would encourage them to do so. After time, we will be revisiting Place Value with the focus on numbers up to 50 for Year 1, followed by a unit on multiplication and division. The focus in Year 2 is to learn the 2, 5 and 10 times tables and to be able to count in 2s, 3s, 5s and 10s. In term 4 we will be introducing fractions, mostly in practical ways, but the main message will be that fractions are "equal parts" of a "whole". So, if you want to start slicing up toast, pizza and cake into quarters, thirds and halves to help your child understand this notion, that would be great!
In Literacy we shall be studying the book "Grendel: A Cautionary Tale about Chocolate" which is a picture book with a moral. There are links to various traditional tales that we will be making and we hope to get some good writing from it. We will also be studying Roald Dahl's "Charlie and the Chocolate Factory" by reading the whole book as a class reader and then studying parts of it in more detail during Literacy. We will continue with our daily reading sessions and I encourage you to keep hearing your child read at home as it is the best way for them to make rapid progress in reading. Don't forget to bring in your reading record when they are full and Mrs Pomfret will prepare a reading certificate, for presentation in a Thursday assembly, and a new record for you.
Just before half term we plan to embark on our DT project for this term. We will be designing, making and tasting our own chocolate bars. We will spend some time drawing and making a wrapper/packaging for this chocolate. There will also be an opportunity for the children to taste the different types of chocolate available, to compare the sweetness/bitterness of chocolates that have more or less cocoa in.
In P.E. we welcome Miss Zara Breeze back to work on gymnastic skills and dance linked to Charlie and the Chocolate Factory. The children will also have a session with Mrs Hall on a Thursday afternoon where they will be learning the skills needed for games like netball. Please ensure your child has the correct PE kit for these lessons; they will need shorts and plimsolls for Zara's lessons and tracksuits and trainers for Mrs Hall's lessons.
Student teacher, Miss Martinez, will not be with us this term as she embarks on her second teaching placement in another school, however we look forward to her return just before the Easter holidays for her third and final placement of her PGCE.
Reminders
As you will have seen in your child's homework book, there is a new menu for term 3. I have left the pre-learning Christmas holiday homework in place and added a few more tasks. Homework continues to be sent home on a Wednesday and brought in on a Monday.
Please remember to continue practising spellings each week. You do not have to use the Spiced Up Spelling Menu activities to do this, if you prefer the "old-fashioned" call out the spellings for your child to spell, then feel free to use that method instead. I would, however, like to see their Spelling Journal each week to check on their progress. Please continue to bring these in on a Monday and I will initial the activities and send it home the same day. Once a fortnight we will continue with our spelling dictation and I will continue to send a photocopy home with the Spelling Journal or Homework Book so you can see how your child is progressing. Please remember that the aim is for the children to be using these words correctly in their writing, independently, so there is no harm in revisiting words to check they still remember how to spell them.
Once again, I have put the whole term's spelling lists into your child's Journal and I have marked this term's Topic words as a challenge.  These words are great for those children who are already able to spell the Common Exception Words and phonics words that are also on the list.
Don't forget to keep using Mathletics to keep up with those fluency skills! We will be continuing to practise our fluency skills daily in class.
As always, if there are any questions about your child's learning, please come in and discuss it with me or email me on hsullivan@blackboys.e-sussex.sch.uk.
Wishing you all a very happy and healthy New Year.
Mrs Sullivan
Key Dates for Terms 3 & 4
| | |
| --- | --- |
| Friday 18th January | Year 2 Café |
| Friday 21st January | Year 1 Café |
| Monday 11th February | Parents' Evening |
| Wednesday 13th February | Parents' Evening |
| Monday 25th February | INSET Day |
| Friday 15th March | Talent Show for Comic Relief |
| Friday 22nd March | Year 2 Café |
| Friday 22nd March | PTA Quiz Night |
| Friday 29th March | Year 1 Café |
| Wednesday 3rd April | Easter Service at Framfield Church |
| Friday 5th April | Cup Assembly |
| TBC | Class 2 Assembly |