Dear Parents
Welcome to the wonderful summer terms of 5 and 6! We hope that you had a joyful Easter holidays filled with family fun and perhaps some (lots) chocolate.
After venturing around the world and down many rivers in our 'Raging Rivers' topic, the class will now be focusing on a significant period of the 20th century. This year marks the 50th anniversary of the Apollo 11 lunar landings. To commemorate this, Class 4 will be looking closely in science the physics to space and in literacy be looking at the people behind the NASA Space Program.
Alongside this, Class 4 will be looking at the 'Ancient Greeks'. The Greeks were one of the first people to start studying our skies and imagining what is beyond the Earth's atmosphere. We will be looking for links between what the Greeks discovered and how it influenced us and helped us to reach the Moon, and perhaps further!
Due to the hope of nicer weather, PE will be outside with a focus on athletics and games in preparation for our annual sports day. Also within these terms, swimming sessions will be taking place at Ringmer Pool, now on the new day of Friday. It has now been asked that all children should be wearing shorts during PE, with their Blackboys house coloured shirt and a pair of trainers.
During Term 5 SATs week falls on the May 13th. In preparation for this week, as the letter from before term stated, the Year 6s and Year 5s will be split, with our wonderful Mrs Riley teaching the Year 5s.  From Tuesday the 23rd April, I will have the Year 6s where we will be doing plenty of practise and addressing any areas that may be of concern from the pupils.
Overleaf is an outline of subjects and topics for terms 5 and 6 and on the back page are some Class 4 reminders.
Best wishes,
Miss Cross
Curriculum Overview
Numeracy: Working through the year 5 and 6 expectations of the Primary Curriculum. Term 5 and 6 will consist of topics like: converting measurements and calculating area , perimeter and volume. The children will look to use their mathematical knowledge to solve problems and provide reasons for their answers.
Literacy: Working through the year 5 and 6 expectations of the Primary Curriculum.  Highlights of this term include studying the fantastic book of 'Cosmic'.
'One small fib for twelve-year-old Liam Digby. One giant rocket-fuelled adventure for mankind.'
We will be using our studies to help us with writing more non-fiction based pieces as well as some poetry and narrative.
History: Our main history topic will be focusing on the Ancient Greeks. The Greeks were amazing astronomers and we will use these findings to influence our writing. We will also look at their way of life, civilization, religion and art.
Geography: Throughout the topic we will find Geography links. These links include a atlas work, the general geography of Greece and much more.
Art and DT: The art focus for this term is sculpture. During term 5 we will make our own Greek broaches out of clay. In term 6 we will develop our own Greek pottery that will depict the story of the Battle of Troy.
This term we are also looking for willing parent volunteers to come in and read with a group of students. If you would like to partake in this please let me or Mrs Sheffield know and we can make arrangements for an appropriate day.
Science– Our science topic follows our writing this term. We will be studying the physics to space—looking particularly at the Earth, Sun and Moon. Along with this we will be looking at the 'Space Race'. 2019 marks the 50th anniversary  of the Apollo Mission— what a perfect time to look at the process of getting there. We will look at important figures along with the many 'hidden' women of NASA.
ICT: ICT will link in with our Space and Greek topic this term.
RE: In RE we will be looking at a different faith, as part of our dedication to religion and understanding others. We will be studying Hinduism. We will look closely at the Hindi way of life and focus on worship and sacrament.
PSHE: Mrs Page runs our excellent PSHE lessons. She will continue to follow the themes from Jigsaw. This term the children will be required to participate in SRE lessons. This is do help them understand the changes that they may face that come with growing up.
PE: Term 5 & 6 welcome back the much anticipated swimming lessons. This year swimming will take place on Fridays 8:30—10:30 at Ringmer swimming pool. Children will also continue their usual Tuesday PE sessions where they will be looking at athletics in anticipation for the annual sports day.
French: In preparation for the French trip in May. We will learning all about the French market: asking how much something is, various items they may find at a market and general conversation pieces for everyday life in France.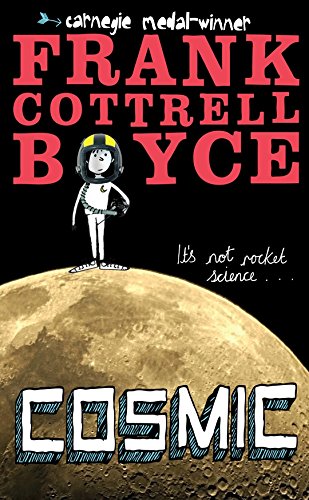 Reminders
School starts at 8:55.  This is the time children will be entering the school building and classrooms.  There will always be an activity for children to work on at 8:55, so punctual attendance is essential. If for some unforeseen circumstance children are late, please enter through the main office entrance and sign the late book.
Uniform.  We are on a mission to make Class 4 the smartest class in the school!  Can I remind you that at Blackboys we wear black school shoes not black trainers and that tights  should, whenever possible, be of dark grey/charcoal colour. Any earrings need to be subtle studs please.
Reading.  All children in the class are armed with a reading book for class and a reading book for home.  We do appreciate though that children often like to read their own books at home, and this is entirely fine. The children will continue to use the Reading record books that are checked regularly and will result in a reading certificate once completed.  Please remember parents that it is also good practice to read to your children still.
Homework is given out on a Wednesday and returned the following Monday.  New spellings are given out on a Monday followed by a spelling dictation on Friday. Mental Maths books are given out Tuesday and to be returned on Thursday.
PE days during Term 5 and 6 are Fridays and Tuesdays. Correct Blackboys PE kit is vital.  In Key Stage 2 we are more than happy for children to wear trainers as opposed to plimsolls. Shorts are required for PE and appropriate swimming equipment for Fridays. Now that the weather is getting warmer, it is required that children should be wearing shorts or 'skorts' in their PE lessons.
If you have any questions about any aspect of your child's education then please feel free to ask.  I am perfectly happy to receive emails if before or after school is not convenient - ecross@blackboys.e-sussex.sch.uk
Timetable
Monday
Home learning in.
PE kits.
New spellings.
Tuesday
Homework out.
Mental math books out.
PE kits
Wednesday
Thursday
Mental math book in.
Friday