Quick links: Class 4 Home Learning | Class 4 Spring Term – Smuggler's Britain | Useful Downloads
Dear Parents,
Welcome to the New Year and Spring Term of 2020! We trust that you had an enjoyable Christmas and a restful time.
The children engaged well with our previous topic of the Ancient Maya Civilisation and I hope that they show the same enquiry and engagement during this term's topic which is 'Smuggler's Britain'. The class will be transporting back to periods between the 17th and 19th century and investigate the sneaky ways in which smugglers managed to transport goods into and out of England along the south coast. We will look into the reasons smuggling started; how they managed to do it; how the monarchy and the government tried to stop it and how smuggling has changed throughout the years
During term 3, PE will continue as normal on a Tuesday and these will be run by sports coach Zara Breeze, who will be teaching gymnastics. I will also run PE lessons based around invasion games, this term being basketball. This will take place outside so the children will require outdoor trainers. A tracksuit or similar to wear over their traditional PE kit can be worn during these colder outdoor periods.
This term Class 4 are trying a new spelling scheme called 'No Nonsense Spellings'. Before Christmas the children were tested on a year 5/6 statutory spelling words set in the National Curriculum, and a list has been sent home of spellings that they can work on. The weekly lessons will revolve around these spellings as well as investigating various spelling patterns such as 'cial or tial' and 'ough'. Spelling practice at home in not compulsory but is advised.
Terms 3 and 4 are class 4's turn to take part in forest school. Forest school letters have been handed out containing the dates and when equipment will needed to be brought in. Parent volunteers are very much needed each week, otherwise children will not be able to receive the full benefits of forest school. Parent sign up sheets are found at the school office.
Reading records are still in place and needs to continue to come in to school on a Monday to be checked.
Best wishes,
Miss Cross
Reminders
School starts at 8:55. This is the time children will be entering the school building and classrooms. There will always be an activity for children to work on at 8:55, so punctual attendance is essential. If for some unforeseen circumstance children are late, please enter through the main office entrance and sign the late book.
Uniform. We are on a mission to make Class 4 the smartest class in the school! Can I remind you that at Blackboys we wear black school shoes not black trainers and that tights  should, whenever possible, be of dark grey/charcoal colour.
Reading. All children in the class are armed with a reading book for class and a reading book for home.  We do appreciate though that children often like to read their own books at home, and this is entirely fine. The children will continue to use the Reading record books that are checked regularly and will result in a reading certificate once completed. Please remember parents that it is also good practice to read to your children still.
Homework is given out on a Wednesday and returned the following Monday.  Mental Maths books are given out Tuesday and to be returned on Thursday.
PE days during Term 3 are Tuesdays and Fridays. Correct Blackboys PE kit is vital. In Key Stage 2 we are more than happy for children to wear trainers as opposed to plimsolls. During the winter months, a tracksuit or similar to wear over their tradition PE kit would be best. Please ensure everything is named!

If you have any questions about any aspect of your child's education then please feel free to ask.  I am perfectly happy to receive emails if before or after school is not convenient.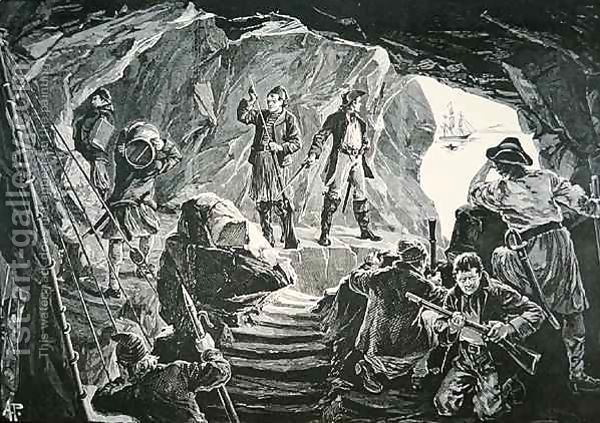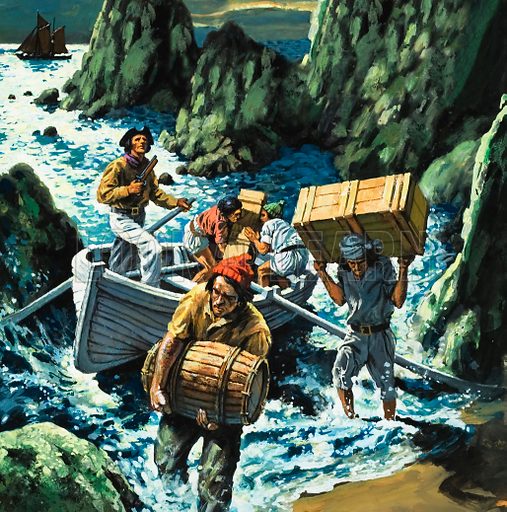 Curriculum Overview
Numeracy: Working through the year 5 and 6 expectations of the Primary Curriculum. A huge chunk of the primary maths curriculum for year 5 and 6 is taken up by fractions. For term 3, we will solely be looking at fractions and operations involving them including: equivalent fractions, simplifying, adding, subtracting, multiplying and dividing and converting between mixed numbers and improper fractions.
Literacy: Working through the year 5 and 6 expectations of the Primary Curriculum. Highlights this term include work on the marvellous picture book: 'The Arrival' by Shaun Tan, and narrative poetry from the likes of Alfred Noyes' 'Highwayman' and Rudyard Kipling's 'Smuggler's Song'. These books and poems link in nicely with our topic this term, and work will revolve around writing for different purposes.
History: History will be the main focus of term 3. We will look into the history of smuggling and why it started. This topic is a 'local history' topic, so we will look into local smuggling groups around East Sussex/Kent and key points along the coast where smuggling was popular. We hope to link these with our class trip to Hastings and the St Clements Caves.

Geography: During term 4 our focus will change over to Geography where we will be looking to compare the geographical features of Uckfield and Hastings. We will look into the physical and human geography of both places and aim to create a final project showing our findings.

Art and DT: The art focus for this term is drawing and textiles. In drawing, the children will learn different techniques and skills in order the develop drawings. We will aim to recreate the style of art from the 1700-1800, where pencil drawings were used to represent smugglers. While in textiles, the children will be looking at embroidery and needle work. By the end of term 4 the children will create their own Victorian samplers.
Science: In science we will focus on the adaptations and classification of animals. Within this topic we will look at how animals have adapted and changed over time, see how features are inherited and look at how we classify animals.

Computing: In computing we will be looking at using and developing our coding skills in Scratch, testing out our abilities at simulations by controlling different variables and solving bugged algorithms. We will also look at flowcharts and how they can help with understanding algorithms.

RE: During term 3 our RE is Creation and Science: Conflicting or complementary? We will look to revisit the creation story as well as the theory of cosmology. We will aim to develop our questioning skills and look to reflect on the different points of view. We will aim to answer: can you be a Christian and a scientist? Do all Christians agree on the purpose of Genesis 1? And develop questions that scientists and Christians may ask each other. In term 4 we will be looking to answer the question: What difference does the resurrection make to Christians? And look into the reasons as to why Christians believe Jesus was resurrected.

PSHE: We will be looking at a wide range of topics in PHSE this term. We will be thinking about our own personal goals and dreams and thinking about what actions might we need to take in order to achieve them.

PE: During terms 3 and 4 sports coach Zara Breeze will be in to teach them gymnastics. The children will also be working on invasion games—one of these being basketball.

French: We will focus on developing our vocabulary and conversational skills in preparation for the French trip in term 5.
The children will be participating in forest school on a Thursday afternoon. Correct outerwear will be needed. There is a parent sign up form for volunteer helpers in the office if anyone wishes to help during these afternoons.